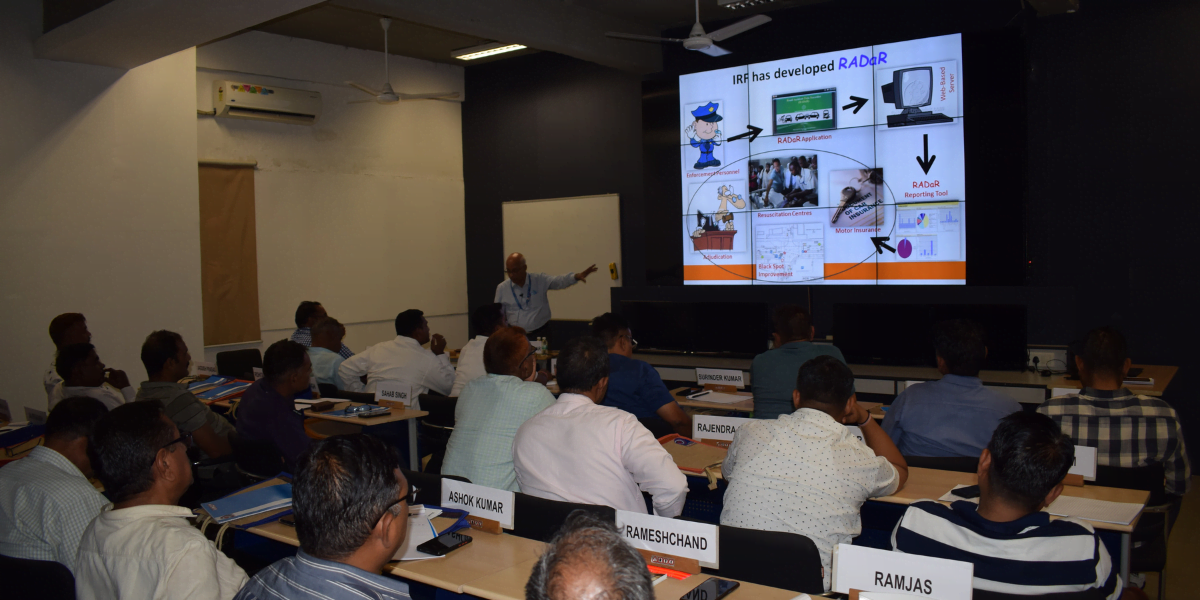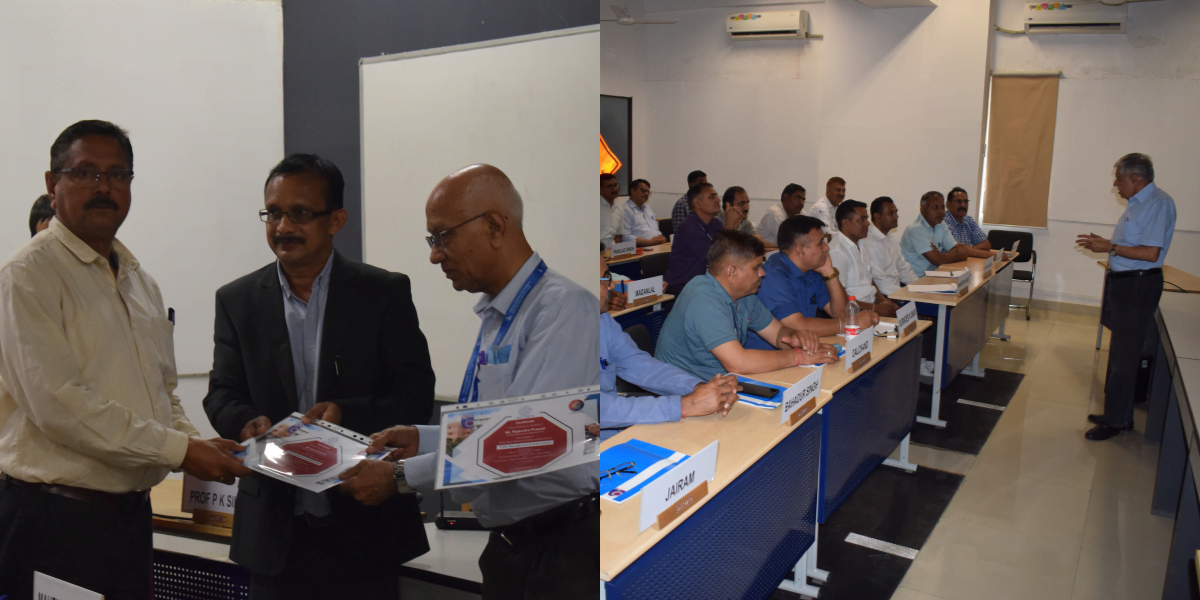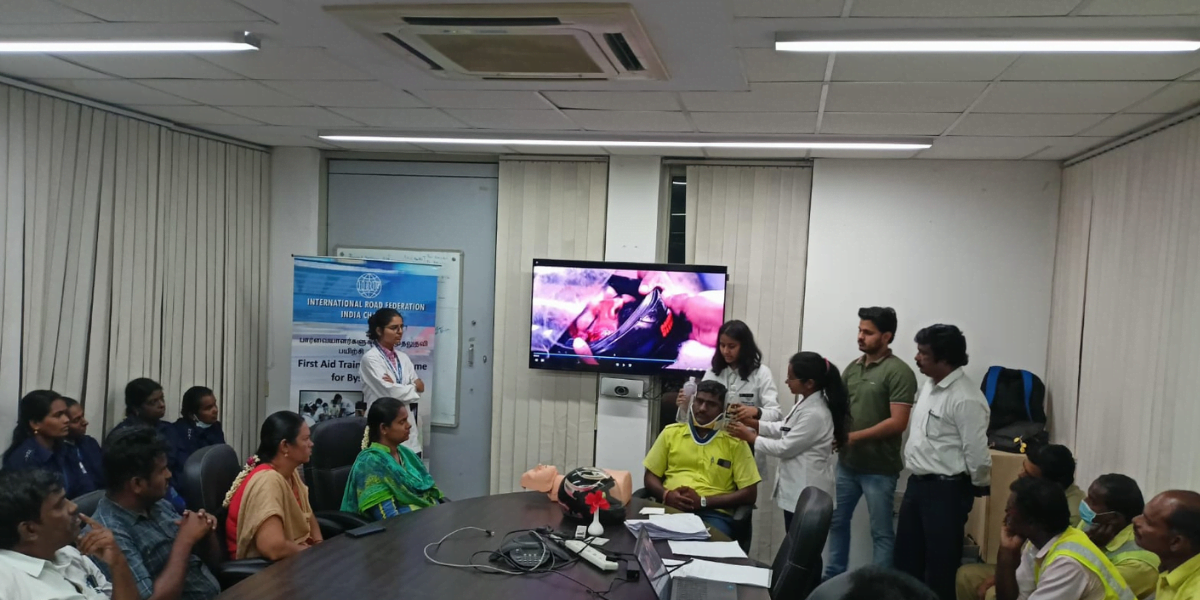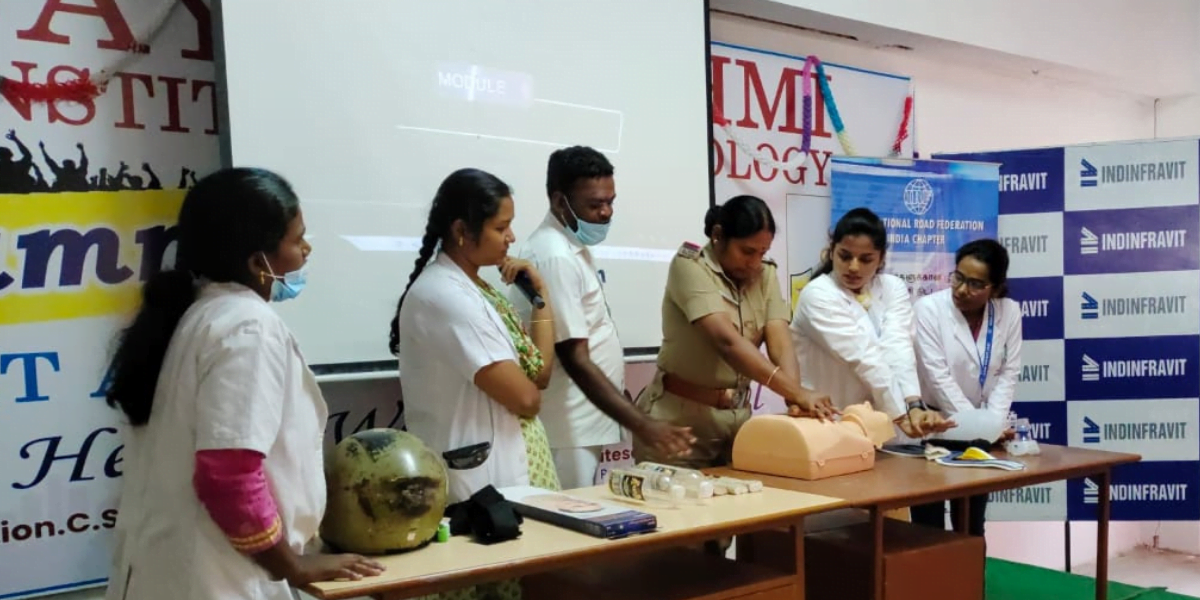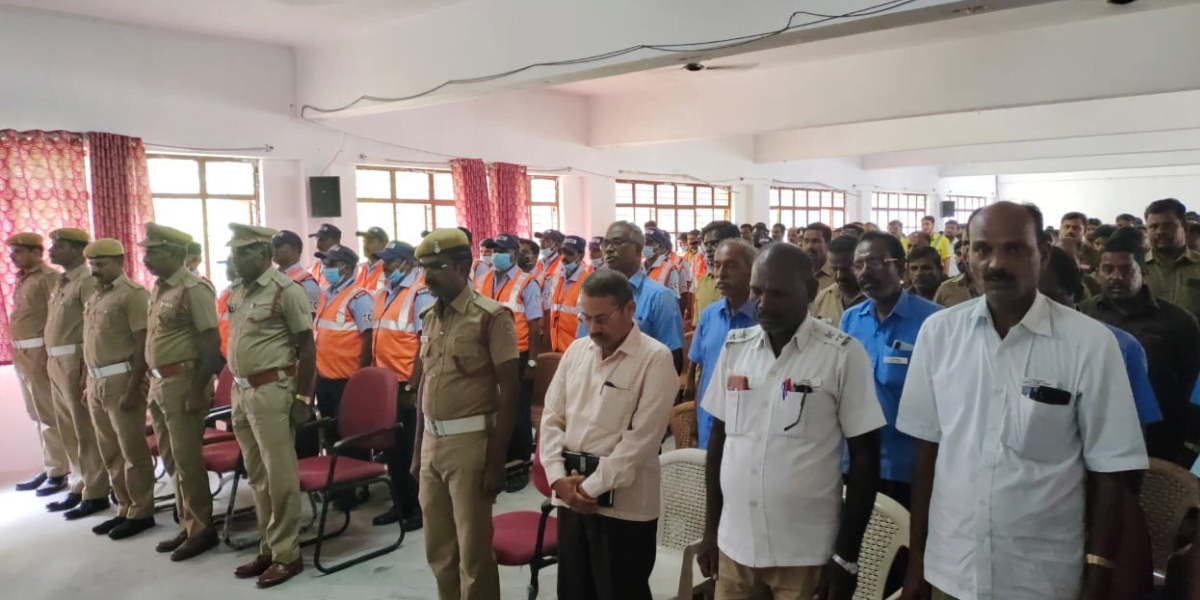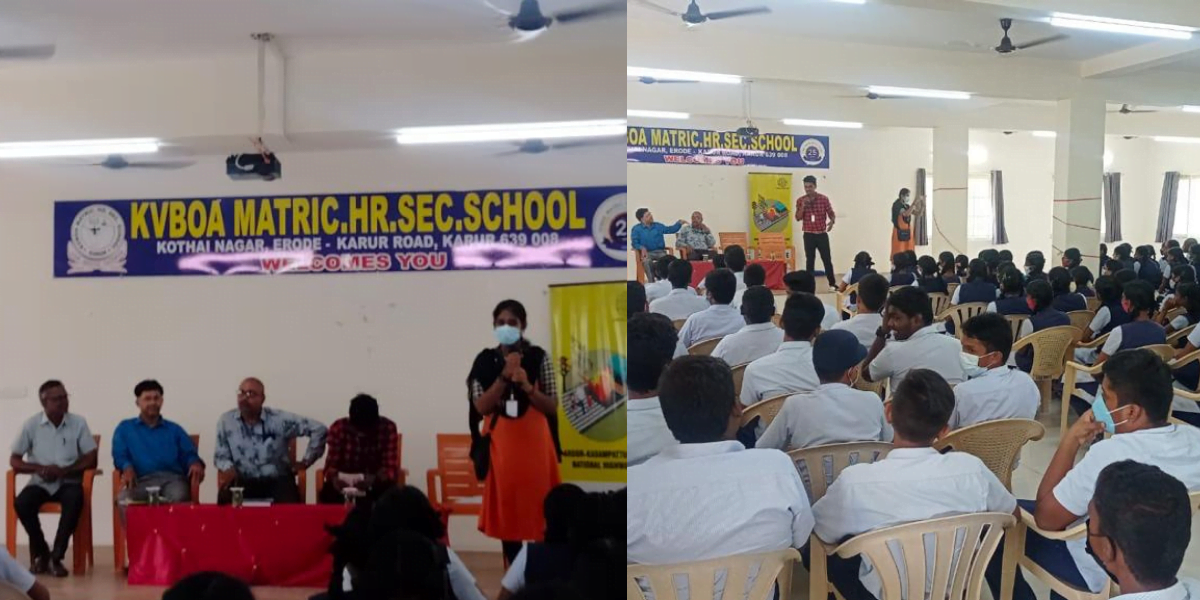 Rajasthan Police Officials Training on Traffic Management & Enforcement at IRTE
Rajasthan Police Officials Training on Traffic Management & Enforcement at IRTE
Rajasthan Police Officials Training on Traffic Management & Enforcement at IRTE
Rajasthan Police Officials Training on Traffic Management & Enforcement at IRTE
Treatment of Accident Victim by Trauma Care Team of IRF-IC at Bareilly Moradabad Stretch
Pre Hospital Care of Accident Victim by Trauma Care Team of IRF-IC at Bareilly Moradabad Stretch
Trauma Care Training at L&T Toll Plaza in Dharmapuri District, Tamil Nadu
Trauma Care Training at L&T Toll Plaza in Dharmapuri District, Tamil Nadu
57
Trauma Care Training at Jayalaxmi College in Dharmapuri District, Tamil Nadu
Police Officials and Bystanders present during Trauma Care Training at Jayalaxmi College in Dharmapuri District, Tamil Nadu
Police Officials and Bystanders present during Trauma Care Training at Jayalaxmi College in Dharmapuri District, Tamil Nadu
Imparting Road Safety Education in KVBOA Matric. Hr. Sec. School, Kothai Nagar, Erode – Karur Road, Karur
Imparting Road Safety Education in KVBOA Matric. Hr. Sec. School, Kothai Nagar, Erode – Karur Road, Karur
DSC_0132_1600x1067
Checking the reflectivity of the Signboard during Road Safety Audit at Krishnagiri-Karur stretch in the State of Tamil Nadu
DSC_0132_1600x1067
Road Safety Education in the State of Madhya Pradesh
Major Causes of Road Accidents 
About IRF India Chapter
The International Road Federation IRF India Chapter has been active in India since February 2009 with aims and objectives in consonance with those of its Geneva based parent body, International Road Federation Geneva Programme Centre, which had initiated and consolidated Road Safety activities in a major way in India since 2005. Accordingly IRF-IC works for economic, safer and sustainable roads through improved design, construction, maintenance and management. It brings together a formidable body of expertise and experience of its Indian members, from both private and public sectors, engaged in road infrastructure development and related business for furthering the cause of (i) Road Safety (ii) Environment (iii) Road Finance and (iv) Intelligent Transport Systems (ITS).
To achieve the UN decadal Goals by 2030, we require not just commitments from Governments but also a significant increase in capacities.
We are all committed to deliver on 2030 targets. We will provide a safe and affordable transportation system by 2030. The International Road Federation (IRF) is playing its significant path in the global efforts.
To defeat road accident pandemic, we need to work in true partnership between public and private, industry and civil society and must invest in capacity building. We all are united for road safety because united we rise and united we deliver.
It is our conviction that when 5Es are simultaneously undertaken, they will bring about visible improvements in the road safety scenario in the country. I am confident that IRF's Road Safety plan for India will reinforce our conviction.
We are committed to achieve the UN Decadal Goals through 5Es interventions and it is my vision to achieve it by 2025, five years ahead of the global target.
IRF India Chapter has embarked upon an on-ground Road Safety validation programme covering 7 worst affected highway stretches of 100-150 kms each in the 7 States with highest road accidents, namely, Karnataka, Kerala, Madhya Pradesh, Maharashtra, Rajasthan, Tamil Nadu and Uttar Pradesh. The objective of the exercise is to transform these highway stretches, in association with the State Governments and Corporate India, into forgiving roads with almost zero fatalities and serious injuries. The transformation is intended through a series of corrective road safety management measures addressing the 5Es of road safety namely, Engineering of Roads, Engineering of Vehicles & Policy Intervention, Education, Enforcement and Emergency Care.
International Road Federation – India Chapter (IRF-IC) in association with its esteemed member, Avery Dennison, has organized a half-day Seminar on "Safer Roads & Safer Mobility" on Tuesday, 14th June 2022 […]
Find out more »
IRF India Chapter organized the 12th and the concluding Webinar in the series, titled "Sustainable Development with Road Safety" on 15th December 2021 from 16:30 – 18:45 Hrs. At the […]
Find out more »
The country also needs tough lane driving...
The International Road Federation (IRF) has...
Recordings of webinar series
Locate us
Office Address : A-9A, 3rd Floor, Green Park Main, New Delhi 110 016 | India
International Road Federation(India Chapter)
Copyright © 2022 | All rights reserved